Interviews with Applysia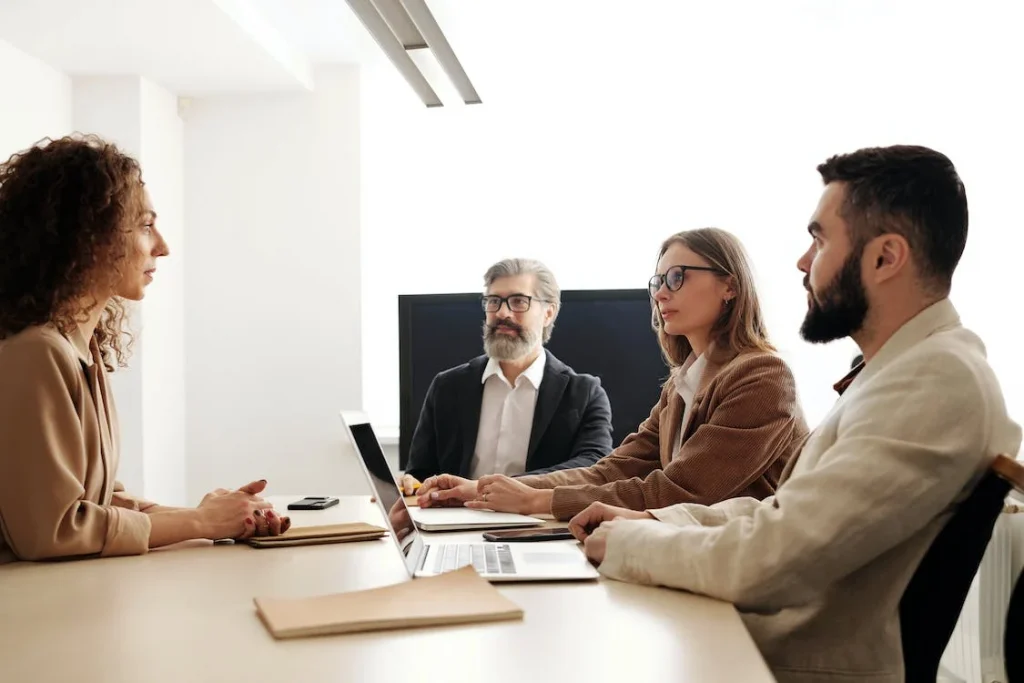 INTEGRATIONS
Structured Interviews
A time and resource-saving procedure for valid and fair personnel decisions.
With Applysia, you have several options to map your Job Interview: With our Software, you can not only map your existing individual Interview guides, but if you wish, even a complete Interview guide based on The ROC Institute and its universal Competency Model can be preconfigured for you in Applysia.
This makes Applysia relevant not only for those who already have individual Interview guides in use, but especially interesting for companies that do not (yet) conduct Assessment Centers or standardized Interviews or want to improve their selection. Assessments with a standardized Interview guide can thus be prepared in 15 minutes.
Partner
The ROC Institute
The ROC meets current challenges in the HR sector with modern Aptitude Diagnostics.
The ROC Institute was founded in 2016 to improve professional Aptitude Diagnostics in cooperation with the Humboldt University of Berlin. The Institute develops and distributes modern, sustainable and intelligent HR methods to bring the benefits of Digitalization to Aptitude Diagnostics.
To measure personality and competencies, the Institute has developed a universal procedure that bases its success on high scientific standards, different application options and the latest digital innovations. As one of the first TÜV-certified procedures in Germany, the ROC Institute is setting an example here.
ABOUT THE ROC
The Background Story
The ROC provides various solutions for Personnel Selection and Development through its Competency Model.
The ROC Institute has developed a universal Competency Model based on extensive research. The Aptitude Diagnostic procedure based on it makes professional success measurable and is at the same time fast, simple and guarantees high-quality standards. This not only ensures reliable and fair results, but also a positive Candidate Experience. Saving time and other important resources is one of many additional benefits.
The ROC Institute actually offers procedures for the self-assessment of professional competencies and personality of applicants. The forced-choice response format, in which the most applicable and the least applicable option must be selected from four given response options, avoids socially desirable responses.
Development of a universal Competency Model
Valid results guaranteed
Efficient and applicant-friendly procedure
Cooperation
Applysia meets The ROC Institute
Like Applysia, The ROC Institute is committed to revolutionizing the Human Resources field.
Through our new Partner we now have the possibility to offer structured Interview guides and to extend our Software with a universal Competency Model - specific for the HR sector. In addition, there is the possibility to use the competency and personality procedure of the ROC for a successful personnel selection.
The Interview guidelines are a supplement to the self-assessment procedures of The ROC. With the help of this, HR managers can determine the external image of the applicants.
And it is precisely this possibility of using structured Interview guides for intelligent and fair personnel selection that we integrate into our Software.
Together, we pursue the same goal: to make scientific findings combined with innovative and modern UI accessible for practice - and to do so simply and validly at the same time.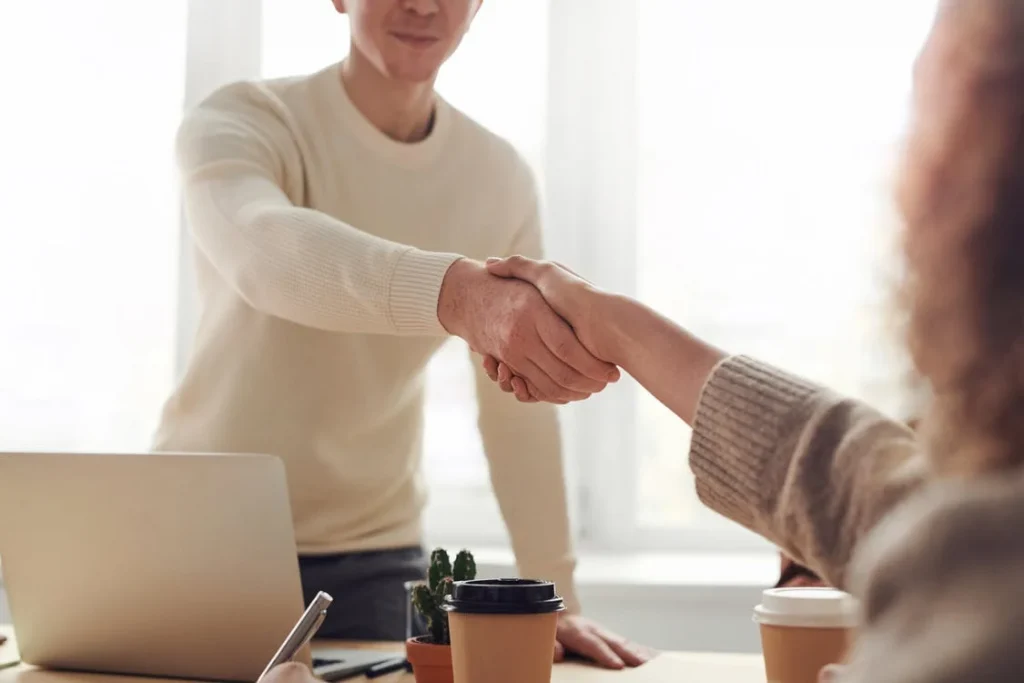 Product
The Cooperation in Practice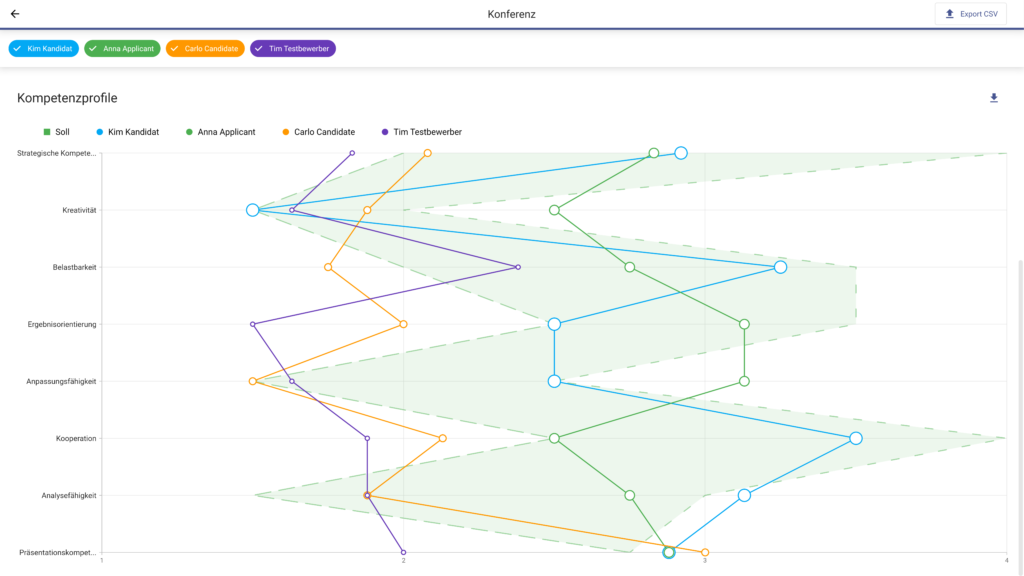 0
BENEFIT
A Must-Have in Personnel Selection
Applysia's integration with The ROC Institute enables fast, valid and fair personnel decisions.
Structured
Job Interviews are a popular personnel selection method. But only with a high degree of structuring do they deliver valid results.
Preconfigured
The position-specific guides can be integrated into the Assessment with just a few clicks. This makes personnel selection faster and easier.
Valuable Questions
The combination of biographical, situational and knowledge questions enables prediction of subsequent job performance.
Customizable
Self-assessment ensures optimal alignment with your company's needs and key hiring criteria.
Bias-free
The use of predetermined behavioral anchors allows for a fair and bias-free assessment of relevant competencies.
Individual
A wide range of application options ensures a fit with your situation. Professional competencies are identified quickly and intelligently.
WHAT OUR PARTNER SAYS
With its tools, Applysia addresses concrete needs in daily HR work. It is impressive how solution-oriented the approach is. The numerous possibilities allow a very broad application and we are glad to have a strong cooperation.
CEO at The ROC Institute
Preconfigured and position-specific Interviews

Individual adaptation to your own requirements

Fast and reliable personnel selection