Applysia in use at Personnel Consultancies
CUSTOMER
About ITB Consulting
ITB is a Consulting company specializing in Aptitude and Management Diagnostics, Personnel Development and Strategic HR Consulting for universities and companies.
With about 40 employees and many years of experience in the field of diagnostics, ITB always relies on the scientific validation of its procedures for personnel selection and development and thus also reaches international customers.
Download Case Study
Before Applysia
The Initial Situation
The previous options did not meet the need for intuitive Tools, that also offer an attractive and modern Design .
As ITB Consulting also advises international clients, the topic of digital remote Assessment Center came to the fore more and more, and not only because of the Pandemic. ITB was looking for a tool that did not require physical presence.
Digital tools were difficult to understand 
Unattractive and outdated design of previous Tools
No option for remote and on site Assessment Centers
With Applysia
The Solution
With Applysia ITB has found a Software, that provides digital Assessments and therefore also arouses great interest among customers.
Applysia offers ITB a high-quality yet cost-effective alternative to in-house Software Solutions. With the possibility to conduct international Assessment Centers remotely, ITB saves financial Resources while protecting the Environment. Last but not least, the reduced effort improves the Acceptance of Applicants towards the selection process. With the help of Applysia, the simultaneous observation of several candidates remains clear and structured, even in group processes. The digital implementation replaces countless Paper Sheets, which, among other things, also enables direct comparisons between candidates on site.
The Applysia Scheduler integrated in the Software supports strategic Planning and efficient Monitoring of ongoing processes. The storage of different time zones makes it possible to coordinate even complex international Processes .
Even with several observers at different locations, moderators can view all current ratings of all persons at any time. Both the evaluation and the graphical visualization are automated and require no additional Effort.
The well-organized user interface makes the use uncomplicated and immediately accessible for everyone. The modern, appealing Design of the Software is attractive to customers and has a positive effect on the Corporate Brand.
What users say
Applysia has developed exactly the platform we were looking for: The App has implemented exactly what we were missing in previous Tools. It convinces with a very simple Interface and Usability and the Design is simply more in tune with the Times.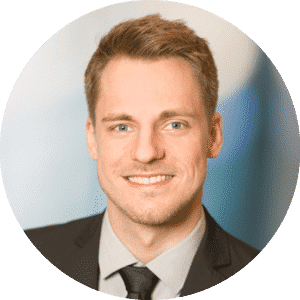 Maximilian Sobetzko
Senior Consultant – Assessment and Development Center
at ITB Consulting
Assessments with Applysia
Smooth planning and preparation of your Assessments in Applysia Cockpit and data-based process optimization with Applysia Insights

Simple Candidate Management and positive Candidate Experience with our Candidate Portal

Location and device-independent personnel selection using our Applysia (Web-) App